FOCUS TECH
MAUI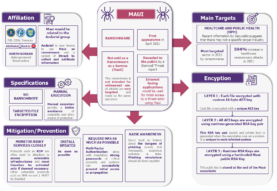 Sources:
https://www.cisa.gov/uscert/ncas/alerts/aa22-187a
https://stairwell.com/wp-content/uploads/2022/07/Stairwell-Threat-Report-Maui-Ransomware.pdf
https://securelist.com/andariel-deploys-dtrack-and-maui-ransomware/107063/
Ransomware Activity
Presentation of the figures collected by our tool on the data given by the RaaS platforms about their successful attacks. This graph gives an estimation of the number of victims by the most active RaaS groups, by month.
Number of announced victims by the most active Ransomware-as-a-Service (RaaS) for the past 10 months: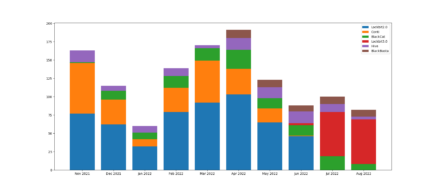 Noticeable change:
Lockbit2.0 disappears to make room for Lockbit3.0
Conti's number of victims is dropping after May 2022. It does not mean that the individuals stopped their activities since the organization could have been divided into several groups after the events related to the Russian situation in April 2022 and come back under other names.
The activity has decreased during the summer of 2022, except for Lockbit 3.0.
   Number of announced victims by the 15 most active RaaS groups for the past 10 months: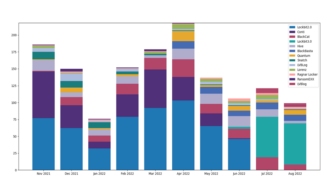 It must be taken into account that the data is based on the RaaS declaration of victims, the graphs are therefore an estimation of the reality.
CERT-W: FROM THE FRONT LINE
The First Responder Word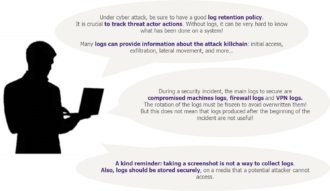 VULNERABILITY OF THE MONTH
Sophos Firewall

SEE YOU NEXT MONTH!!